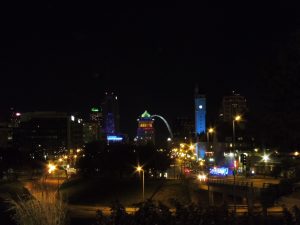 Cover Photo by Author of Downtown St. Louis on a December Night
Hope everyone had a Wonderful Christmas Holiday spending the Season with Family and Friends sharing in the true spirit and meaning;
"To give up of one's self – to think only of others – how to bring the greatest happiness to others – that is the true meaning of Christmas"
The American Magazine, vol. 28 (1889), p. 742.
This doesn't mean you have to go to extremes or try to make giving too difficult.  You can find examples of living the true meaning of Christmas all over the world, in your own communities and in your own life.  It can be a simple gesture to another, a small act of kindness or having the opportunity and time to give in any way possible.
---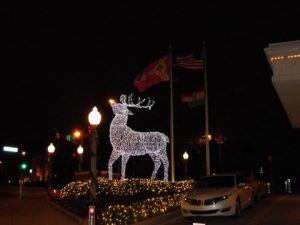 Photograph by Author of Decorations outside Chase Park Plaza Hotel
Its just one of many reasons I love the Holiday Season.  The time celebrating with family and friends, sharing the spirit of the season and enjoying all the beautiful decorations.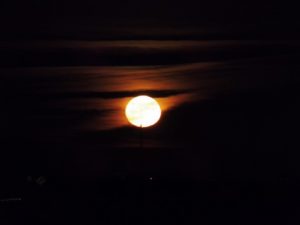 Photograph by Author of Christmas Full Moon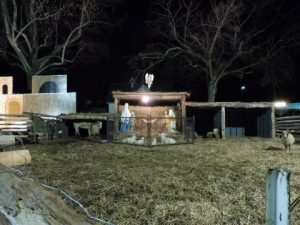 Photograph by Author of Christmas Manger outside Mahn Funeral Home DeSoto, Missouri
There are so many ways to Celebrate this Holiday Season varying with religion, culture and regional traditions.  However, the reason for celebrating is all the same.  The Celebration of Peace, Joy, Love, Hope, Thanks and Giving.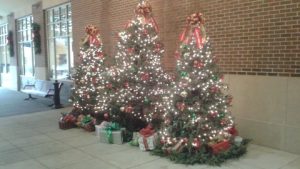 Photograph by Author of Holiday Decorations outside the "Boulevard"
I would like to take this opportunity to personally thank all of the great people I had the opportunity to work with, was able to drive for and all of the GEM Transportation and Central States clients for a wonderful year.  Whether you only needed to use GEM services once, a few times or every day.  On behalf of myself and everyone at GEM Transportation / Central States your patronage is greatly appreciated.
I would also like all GEM Clients and Passengers to know that their graciousness and generosity throughout the year provides myself and GEM Transportation the opportunity to support great organizations and projects like;
Backstopper, Inc.

Stray Rescue of St. Louis

Make a Wish Foundation

USO of Missouri

Youngs Friends of Kids with Cancer
and many others.
We are all very greatful for the opportunity to serve the St. Louis area and its visitors and are looking forward to 2016.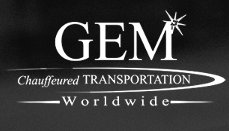 Hope you had a wonderful Holiday and have a Safe and Happy New Year !