A Few of Our Luxurious Vehilces Available from our Fleet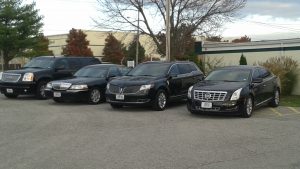 With October and Halloween behind us the focus quickly shifts to Thanksgiving and the Holiday Season.  You have probably noticed many stores have already displayed their Holiday and Christmas Merchandise and Decorations.
I would like to remind you of the great variety of services that GEM provides Chauffeured Transportation for;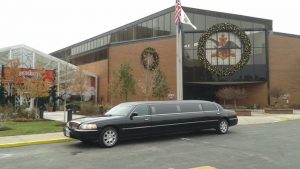 HOLIDAY SHOPPING SPECIALS
CHRISTMAS LIGHT TOURS
HOLIDAY DINNERS AND PARTIES

---
Imagine yourself and one or more of your friends or family being chauffuered in one of our Luxurious and Comfortable Sedans or Sport Utility Vehicles just like these.
 One of our 10 Passenger Stretch Limousines outside the Visitor's Center at Anheuser-Busch Brewery St. Louis, Missouri
Photograph by Author
You may have never considered using a Chauffeured Service for Shopping; however,
Holiday Shopping can be fun and much less stressful when you know that after standing in lines or walking the mall there is a warm, dry and comfortable vehicle waiting for you outside to pick you up at the door.  No walking through large parking lots, struggling with your bags or merchandise and worrying about the weather.  Your Chauffeur will be right there to assist you with your purchases and safeguard them while you continue shopping.
Make Holiday Shopping with Family or Friends a Special Experience and a Holiday Tradition
with GEM Chauffeured Transportation!
Call TODAY for information on Shopping Specials, Christmas Light Tours and transportation for your Family or Business Holiday Celebrations.
Availability is limited so make your reservations early!
(314)731-1707
or email
reservations@gemtransportation.com
Once you have used GEM Transportation future reservations are easy whether you use our services once a week or once a year.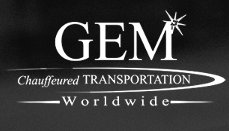 Think about getting all or most of your Holiday Gift Shopping finished in one afternoon and having fun with family or friends at the same time.  Plan out your day ahead of time and don't forget to leave time to stop for lunch at one of your favorite restaurants or to try someplace new.
St. Louis and the surrounding region offers a great deal of shopping opportunities.  You can use some of the following links to make your shopping plans;
Cherokee Street
Washington Avenue
Clayton
Taubman Prestige Outlet Mall Chesterfield, Missouri
St. Louis Premier Outlets Chesterfield, Missouri
Explore St. Louis – St. Louis CVC  for lots of information on Local Holiday Events, Activities, Shopping, Dining and more…
IKEA Have you visited the new IKEA Store in St. Louis?
Don't forget to like us on Facebook or follow us on Twitter for more information on Upcoming Events, Specials and News.
Have a Wonderful and Safe Holiday Season !!!