St. Louis Symphony Orchestra
Photo by Scott Ferguson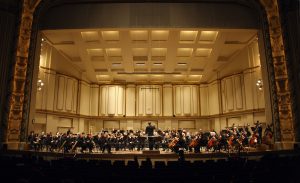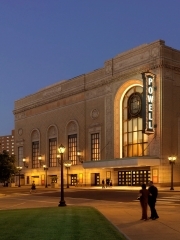 The Seven Time Grammy Award Winning, St. Louis Symphony Orchestra officially begins its 2015-2016 Season at Powell Symphony Hall this weekend with performances at;
Weekend of September 25-26th at 8:00pm — All Strauss
Saturday October 3rd th at 8:00pm — Chopin Piano Concerto #2
The St. Louis Symphony Orchestra was founded in 1880 and is the second oldest Symphony in the United States.  The 136th Season will include a celebration to the relation of music and literature through works dedicated to the 400th Anniversary of William Shakespeare's death.
Note: Photo by Alise O'Brien
Mention me "Louis" or my blog to GEM when you make a reservation and receive 10% off our rate this season!
There is a free performance tonight by the Symphony on Art Hill in Forest Park beginning at 7:00pm.  The performance will conlcude with a fireworks display at the bottom of Art Hill.
Click the above links for more information on the Symphony, their performances and Powell Hall.  You can also keep up to date by liking them on Facebook or following them on Twitter.
GEM Transportation's extensive fleet includes late model, luxury sedans and "SUV's" to provide you and your guests Professional Chauffeured Transportation to celebrate this weekends opening events at Powell Symphony Hall.  Call or email our Reservation and Service Specialists today to make your reservation.